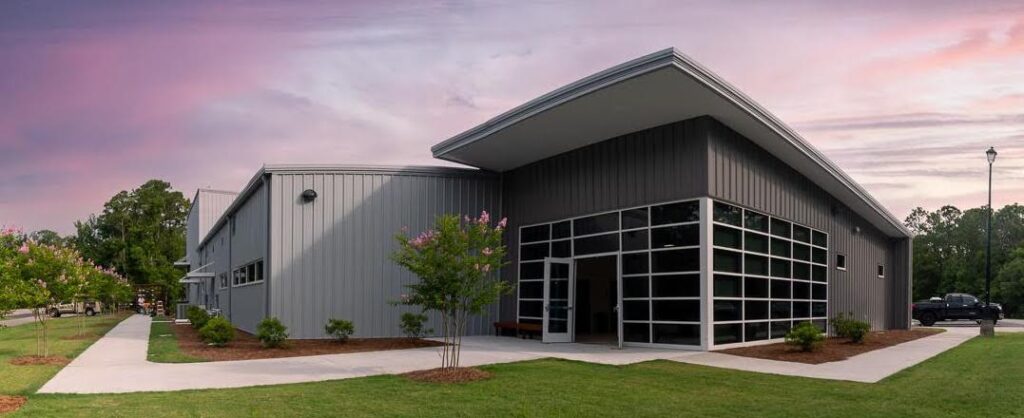 SCSMI 2023 — Wilmington, North Carolina, USA — May 31-June 3
The Film Studies Department at the University of North Carolina Wilmington (UNCW) is proud to host the 2023 SCSMI conference.
The conference runs Wednesday, May 31, through Saturday, June 3, with the conference banquet planned for June 3. Participants may choose to extend their stay in the Cape Fear coastal resort area in order to enjoy beaches, Wilmington's historic downtown, the Cape Fear River area, the Battleship North Carolina, boating and kayaking, Airlie Gardens, the North Carolina Aquarium, walking tours, and other nearby sites.
Program
You can access the conference program by clicking here.
To view the program at the local Wilmington time, set the conference timezone to EST (GMT-5).
Registration
Register for the SCSMI conference through Oxford Abstracts. Conference registration gives you access to all presentations, panels, posters, keynotes, a film screening, and other regular conference events. It also includes the opening night reception, two lunches, and coffee breaks, as well as morning and evening shuttles between the designated hotels and the UNCW campus. All rates are in US dollars.
Registration Rates (through March 31, 2023)
Regular: $200
Students: $100
Late Registration Rates (after March 31, 2023)
Regular: $300
Students: $150
Add ons
Closing Night Banquet, evening of June 3
$60 (79 total seats, first come-first served)
Day rates are also available on the conference registration site.
Registration Refunds
If you cancel your registration by April 30, 2023, you will receive a full refund. If you cancel between May 1 and May 17, you will receive a 50% refund. Unfortunately, no refunds will be available after May 17 due to catering costs. To request a refund, contact Todd Berliner at scsmi2023@uncw.edu.
Travel Information
For information about travel, airports, and accommodation, click here.
Guest Speakers and Keynotes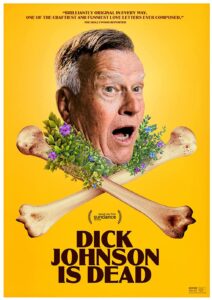 Kirsten Johnson
Screening: Dick Johnson is Dead followed by a Q&A with the filmmaker
Kirsten Johnson's Dick Johnson is Dead won a Primetime Emmy for Best Directing. It premiered at 2020's Sundance Film Festival and won the Jury Prize for Innovation in Nonfiction Storytelling. It went on to win Best Documentary and Best Director for the Critic's Choice Award and Best Editing and Best Writing from the International Documentary Association, as well as being included on dozens of top films of 2020 lists and the Oscar shortlist. Her previous film, Cameraperson, named New York Times' 'Top Ten Films of 2016,' was also shortlisted for the Academy Award. Her short, The Above, was nominated for the International Documentary Association's 'Best Short Award' for 2016. Her camerawork appears in Academy Award winner Citizen Four, Academy nominated The Invisible War, and Cannes Winner Fahrenheit 9/11. She is one of the only 4% of women members of American Society of Cinematographers.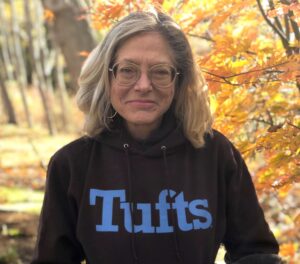 Susan Napier
Susan Napier is the Goldthwaite Professor of Rhetoric and Japanese at Tufts University, where she teaches courses on Miyazaki Hayao, apocalyptic and post-apocalyptic films, Walt Disney Studios and Studio Ghibli, and various other topics. She is the author of many articles and five books, the most recent of which, Miyazakiworld: A Life in Art (Yale University Press, 2018), has been translated into ten languages. Napier previously held the Mitsubishi Heavy Industries Chair at the University of Texas. She has taught at the University of London and has been a visiting professor at Harvard University, University of Pennsylvania, and University of Sydney and a visiting scholar at Keio University in Tokyo. She was also a fellow at the Rockefeller Bellagio Foundation in Italy. Overall, she has lived eight years in Japan and, besides her academic work, has appeared on Japanese television and in the movie Nankyoku monogatari, in which she played an American reporter. She is currently working on a new book, tentatively titled Miyazaki and the Mouse, comparing Walt Disney Studios with Studio Ghibli.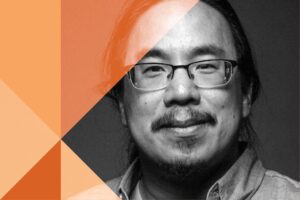 C. Thi Nguyen
C. Thi Nguyen is Associate Professor of Philosophy at the University of Utah. His research concerns the ways in which our social structures and technologies can shape our values, agency, and rationality. He has written on games, trust, art, echo chambers, cultural appropriation, monuments, and group intimacy. He writes publicly oriented philosophy for venues such as Aeon Magazine and The New York Times and is an editor at the aesthetics blog, Aesthetics for Birds. His book, Games: Agency as Art (Oxford University Press, 2020), argues that games are a distinctive form of art that work in the medium of agency. He received his PhD from UCLA. Once, he was a food writer for the Los Angeles Times.
Conference Sustainability and a "Plastic Free" Event
UNCW has designated our conference a "Gold Talon Event," which means that we have taken extra steps to be environmentally, socially, and fiscally conscious. Many of the materials of the conference, such as the program, will be available online, rather than printed.
The conference will not be employing one-use plastics: Our goal is to create no waste from plastic water bottles, cups, bags, utensils, plates, badges, or other one-use plastic items, and we have endeavored to use compostable items wherever possible. We ask that you avoid using one-use plastic during the conference, even if it is recyclable. Please bring your own water bottles to campus; UNCW has plenty of water stations for refilling it.
Conference Sponsorship
The 2023 SCSMI Conference is hosted by the UNCW Film Studies Department. Additional support comes from the UNCW Department of Psychology, Office of Community Engagement, Chancellor's Office, Office of Research and Innovation, College of Arts and Sciences, and Office of Global Partnerships and International Education. We are deeply grateful for their support.

Contact
You may contact the conference host, Todd Berliner, at scsmi2023@uncw.edu.